"The Site Manager was knowledgeable, flexible, professional, and collaborated well with our own site team. Works completed to a high standard."
Rebuild Retaining Wall, Car Park Reinstatement & Surfacing in Essex
Englobe UK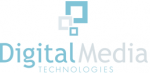 Many thanks to you and all your team for all your hard work on this difficult project.
Hoddesdon Drainage
Digital Media Technologies
Admirals Walk

SB Civils were very professional, their safety was first class and they were easy to communicate and work with.
Hill Construction
St Johns Street

I would just like to say thanks to your team and to your company both did excellent job from start to finish.

Regards David
Woolf Institute
Hutton Group
Cambridge

With all the tasks at hand the organisation of SB Civils was outstanding, we were very pleased with the outcome when the project reached its end.

SB Civils successfully carried out groundworks in respect of S-278 works last summer. We enjoyed a very good service from SB and have no reason to be negative about any aspect of their operations. We would be happy to appoint SB for any similar works in future.
Aldi Store - S278
DSPCM
ALDI Store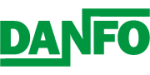 Very professional team that were most helpful. The attention to detail was second to none. We will be in touch for future projects.

– Danfo UK Ltd
Drainage Works in Burgess Park
Danfo UK lTd
Cobourg Road - Burgess park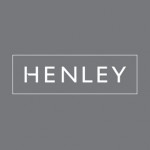 Overall I was very satisfied with the work carried out by SB Civils.

Especially with the quality of work and management of the project.

I was on site yesterday for a project team meeting with the client and the works to Brompton Road look great, well done.  This is echoed by the client also.

Regards Jerry
Knightsbridge
Motion
London

Very good standard of works, quality health and safety.

The site supervisor was very competent and able to meet the standards and requirements, he managed the works well.

Rob Whyrock – Zenith Projects
Zenith Projects - Drainage
Zenith Projects
Enfield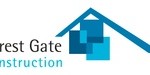 It was a pleasure to work with the team on site from SB, they made the whole process simple and efficient.

Forest Gate Construction
Forest Gate Construction
Breaside School
All work carried out to a high quality – very helpful in all areas. All staff good to work with, all very nice people.
Beeseons Yard
St Cross Developments
Hertford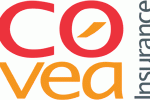 SB Civils have been focused on the job, the team out-performed all of their commitments having set realistic expectations, and have been courteous throughout. Communications have also been excellent.
Long Meadow Cottage
Covea Insurance

To be added….
Northfleet Aggregate Bay
Centristic Ltd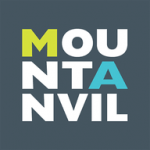 Great team on site, professional and safe. The interaction was just right and the service was excellent. The boys were fantastic thank you. We will keep you in mind when further works arise.
Riverside Studios - Queens Wharf
Mount Anvil
Hammersmith

Your team did a great job and were easy to work with.

Please pass on our thanks and we will definitely come to you again on future projects.
Doverfield Sewer Connection
Datum Contracts & Construction Management Ltd.
Goffs Oak

I would say I was very satisfied with the overall work on this project as well as the team who carried it out.
Richmond Road
West 4 Construction
Hackney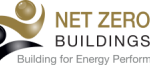 All works were completed on time, overall excellent work!
Greensward Academy
Net Zero Buildings
Plumberow Mount Avenue

To be added…
Chandos Tennis Club
Barr construction
The grounds look beautiful, we are extremely impressed with the workmanship and quality SB Civils produced.
Queens Theatre - Groundworks
Ringway London

Contact with the site supervisor was very good and the team and supervisor were always ensuring great health & safety systems in place all the time.
St Lukes Hospital
Hills Partnership
Muswell Hill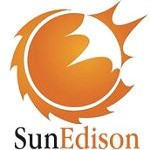 I have been very pleased with the work carried out by SB Civils. The team on the ground were flexible with the changing requests of the landowner and the final finish was to a high standard. I am pleased to say I have requested further work to be carried out by SB Civils. – David Gilbert
Access Road Construction
Sun Edison

I can confirm the works carried out by SB Civil Engineering were of top class, I would be happy to recommend and employ them again.
Tesco Superstore S278 Adaptions Kent

I am happy to confirm that SB Civil Engineering did an excellent job constructing the new access route for the RSPB. They worked to budget and to time and produced the desired end product. I would be happy to employ them again.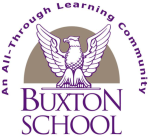 Great Job!
Education Sector
Buxton School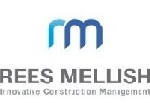 Overall, a very impressive contractor, well organised, presentation of detailed programs and constant monitoring of the works ensure a well delivered, executed project.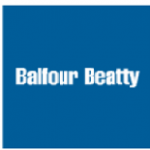 The performance and overall quality of work was very impressive, I would say SB Civils are definitely a contractor to keep on the books.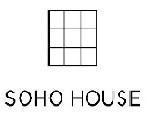 The overall outcome with working with SB Civils was very positive, they would be a preferred contractor for us for any future projects.

All work was completed at Cheam Common Junior School with no problems and the reinstatement was very satisfactory.
Cheam Common Junior School
R Durtnells
Worcester Park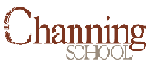 SB Civil Engineering were exactly what we as a client wanted, we would not hesitate to use them again for any future projects we may have.